This is a FANON page.


This article is for the fun and entertainment of wiki editors and is not, in any way, relevant to the plot of the topic of this wiki.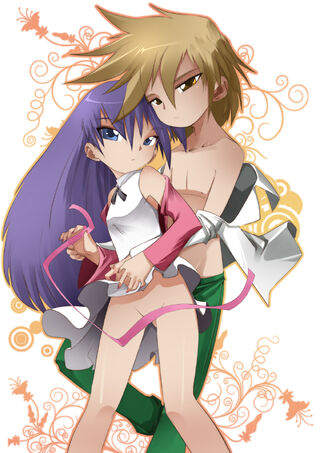 Daishinkon Gattai Godannar Kai is a fanmade sequel of Shinkon Gattai Godannar set an unspecified time after the twenty-sixth episode of the series.
Synopsis
Despite their best efforts to neutralize the threat of the Mimetic Beasts once and for all, the enemy once more goes into hiding in an attempt to replenish their numbers. Unwilling to allow yet another repetition of the previous Mimetic Beast Wars, the Earth Bases undertake an aggressive campaign to purge the creatures off the planet for good. However, humanity's greatest battle looms over the horizon, as the true origin of the creatures is brought to light, and its relation to the mysterious individual known as Hana...
Characters
New Characters:
Hana - A mysterious blonde-haired youth who develops a romantic relationship with Lou. (Based on the character Hana Asakura by Hiroyuki Takei)
Goh Morimoto - Son of Morimoto and Hayashi. Childhood friend of Tatsuko Saruwatari. Frequently called "Mori-kun" by Tatsuko to distinguish him from Goh.
Tatsuko Saruwatari - Daughter of Goh and Anna Saruwatari. Childhood friend of Goh Morimoto.
Returning Characters:
Lou Roux - Still operates as a Menage Zero, but is secretly in league with Dannar Base. Develops romantic feelings for Hana.
Shizuru Fujimura - Acting commander of Dannar Base with Tetsuya Kouji as her aide-de-camp.